2018 is now over as the best time to review all the best news that we have shown you during the year.  Here are 10 unmissable boats from 15 to 17 meters.
1 MAZU / 52HT | 15,70 m
The long-awaited 52HT finally comes. Aggressive yet elegant, she features a carbon composite hull for greater sturdiness and lightness. Power comes from two Volvo Penta IPS 800 (2 x 600 HP) engines for a cruising speed of 32 knots.
2 MARITIMO / M51 – M59 | 15,54 – 16,76 m
Two new entries for Maritimo. M51 and M59 (in the picture). The latter is a preview of the Flybridge range of the Australian yard.
3 NOVAMARINE / Black Shiver 160 | 16 m
Less than 22 meters long, the Black Shiver 160 offers a wide cabin and three 627hp outboards.
4 PRESTIGE / 520S | 16,11 m
The 520 has become "S". She stands out for her sunbathing platforms and a versatile astern bathing surface.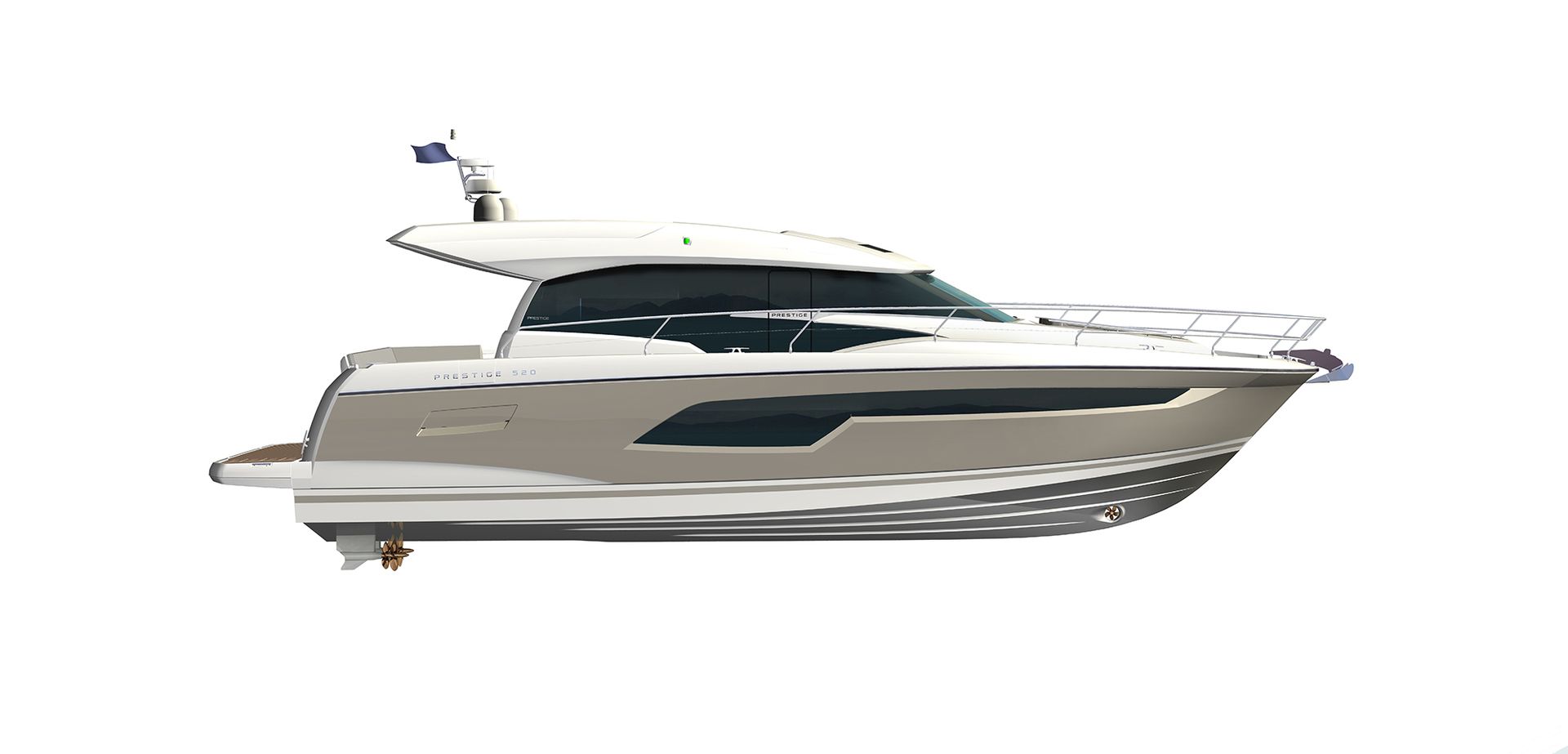 5 SESSA MARINE / C54 | 16,36 m
One among the most successful models of the range now is presented with new windows and topsides.
6 PALM BEACH / GT 50 16,40 m
Her official debut will take place in Newport next September. She is a fast cruiser that can reach a top speed of 40 knots and a cruising speed of 30. She will be offered in two versions, Express and Open.
7 DELTA / 60 Open | 16,50 m
100% made of carbon, the boat is offered in a IPS version with two Volvo Penta D8/800 engines for a top speed of 40 knots. The massive bow and the astern sun pad and bathing platform make her design harmonious. The night area consists of three cabins for 6 guests.
8 PERSHING / 5X | 16,51 m
Forerunner of the Pershing's X generation, this aggressive coupé features a cockpit and a salon that become a unique open space for the greatest comfort. The boat is offered in tw versions: 725 or 2×100 hp engines for a top speed of 36 and 45 knots respectively.
9 FERRETTI / FLY 550 | 16,76 m
Three modeloed windows, a forward living and high-level aerodynamics make the 550 un unparalleled flybridge boat. 17 meters long, the 550 looks like a real superyacht.
10 ZEELANDER / Z55 | 17 m
Presented last year, the Z55 is a 17-meter sport cruiser with unmistakable design. A sort of lobster of the future. Built in Holland with infusion technology, she guarantees great performances.