We are close to the start of the Mediterranean boat show season,(Cannes, Genova and  Montecarlo). Here the last review we see the best boats from 17 to 19 meters.
MONTECARLO YACHTS / Mcy65 |19,81
Even if the 65 is the smallest model of the Montecarlo range, she fully reflects the philosophy of the shipyard within just 18 meters. Top comfort and luxury like on a megayacht.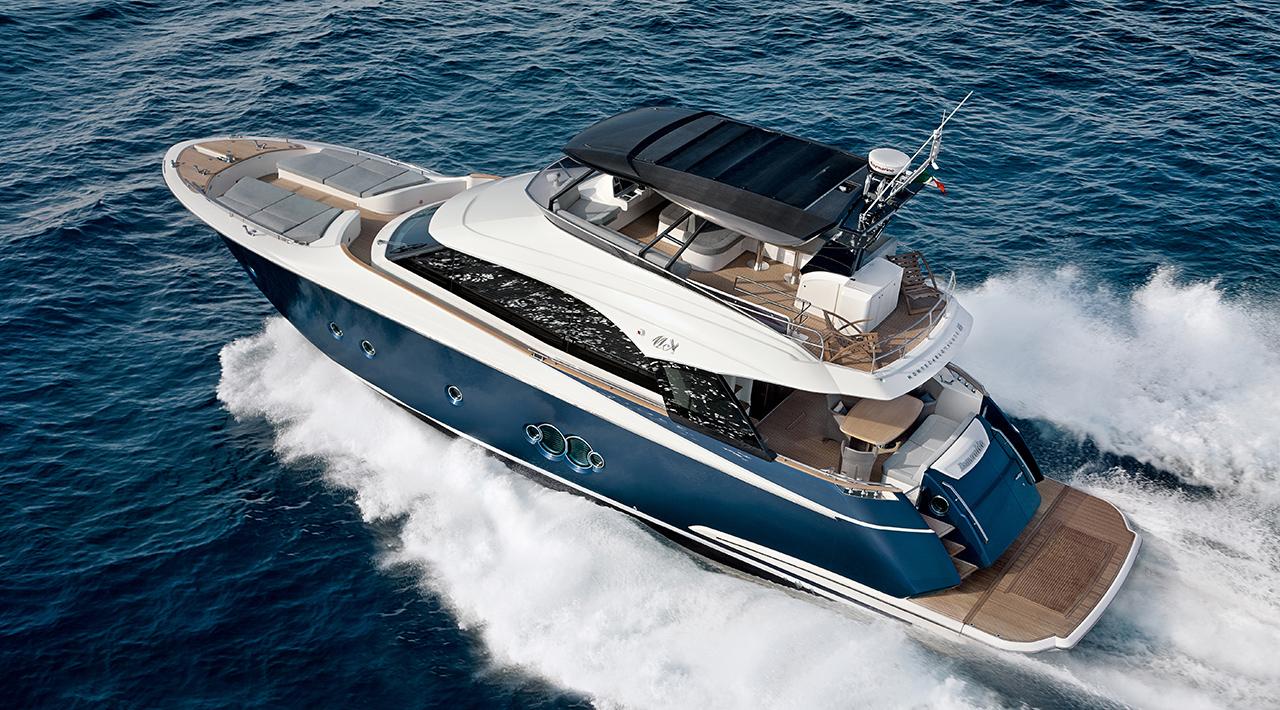 PEARL / Pearl 65 | 20 m
She is Pearl Yachts' best seller. This 20-meter flybridge features wide windows, bright interiors, four double cabins, a wide fly bridge and all sorts of amenities. The 65 is a really well-conceived cruiser.
RIVA YACHT / Ribelle 66 | 20 m
Highly expected at the dock, the Riva 66 Ribelle won't certainly go unnoticed with her innovative lines. 20 meters long, she is issued from a collaboration between Ferretti Group's Engineering Department and Officina Italiana Design.
FERRETTI / 670 New | 20,24 m
20.24 meters long, the Ferretti 670New is the first novelty in the year where the yard celebrates its 50th anniversary. She replicates the interior and exterior design of her predecessors but with more space and more comfort on board.
SUNDECK YACHTS / Sundeck 700 | 21 m
Are you looking for a trawler with great performances? Here is the new Sundeck 700. 21 meters long, 100% made in Italy, she can house 4 or 5 cabins and 4 bathrooms with separate shower compartment.
SASGA YACHT / Menorquin 68 FB | 21 m
The new crown jewel of Sagsa Yachts, the Menorquin 68 FB is comfortable, elegant, custom boat.
SUNSEEKER / 74 Sport Yacht | 22,55 m
The Trawler 47 will be officially presented at the next Cannes Yachting Festival as the greatest novelty of the French group. Three cabins with huge spaces. Perfect for family cruises, the range guarantees safety and low consumption levels.
www.sunseeker.com / www.sunseeker-italy.com
CANELLI / REVOLUTIO 77 | 23,46m
The "open" bow optimizes performances at any speed. The Revolution 37 TT is the new entry of 2018.
NUMARINE / 26XP | 26 m
World première for Numarine that, with the 26 XP, launches a new concept of fast explorer. 26 meters long, she offers great performances with no noise or vibrations.
FRANCHINI YACHTS | 10 – 27 m
Franchini, synonym for quality and attention to details, comes back with a new range of models from 33 to 77 feet, offered in three different versions: T-Top, Sport Coupé and Flying Bridge.